I installed ANTS Memory Profiler 5 beta version a couple of weeks ago to try it out. Unfortunately I haven't had time to really use it but it sure looks like a great memory profiler – easy to use and very powerful. So, I've started it again today only to get these two funny messages: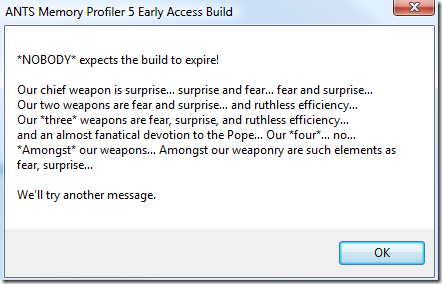 First one is really funny. Note that a newer build is available with bug fixes and upgrading is easy.
Here is a funny splash screen as well: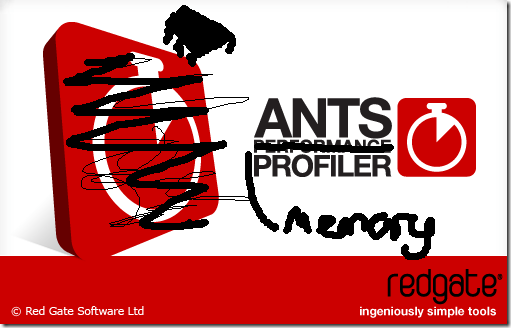 It is really refreshing to see un-boring messages and splash screen. That said you should give it a try – you can get a public beta version from Red-gate's forum.