It goes basically like this: Sign up, create one or more tags (the image is generated on the server), make a sticker with tag image and once people scan the image with a mobile phone or some other mobile device they get the action you associate with the tag (i.e. open an URL). Simple and effective.
Even on my lame HTC TyTN II Windows Mobile device all it takes is a click to start the application and pointing phone's camera to the printed tag. (to install the Tag application on the mobile phone you should browse the http://www.microsoft.com/tag using your phone's browser)
Here is an example that will redirect you to this blog. Note that images aren't fixed sized.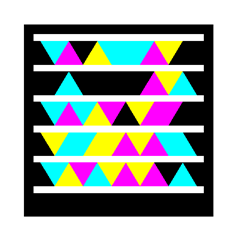 You can test Microsoft Tag for free.